Looks like someone is trying to save their career, but the damage may have already been done. Tulisa Contostavlos appeared in a tell-all documentary last night, called 'Tulisa: The Price of Fame.' The doc follows 12-months of her life consisting of self-shot diary footage as she discusses the nature of celebrity culture and how it feels to be a major celebrity facing public ruin.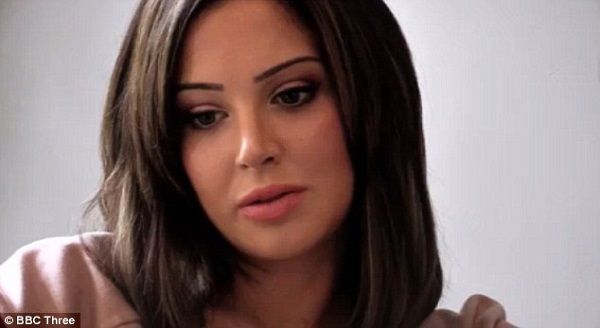 Her contemplation into suicide occurred when she found out she was to be charged with conspiring to supply drugs. It also follows the collapse of her drugs trial at London's Southwark Crown Court last week prior to a cocaine sting arranged by Sun investigative reporter Mahzer Mahmood. Since the show, she's embarked on a damage limitation PR campaign, doing multiple interviews at the request of not being asked to discuss her conviction for assaulting celebrity blogger Savvas Morgan.
I've read reports that she's back in the studio recording her second album but her first one encountered such dismal sales (and that was when she had major X Factor backing) that I just don't see it for her unfortunately. She may stand a better chance reuniting with N-Dubz and even then, that may be a big ask.
Option 1:
Option 2:
Thoughts?