Rita Ora collaborates with Adidas Originals for their F/W 2014 collection, brought about by a 'mutual admiration for breaking the rules and their shared rebellious natures'.
The range lands on August 21st, and draws inspiration from Rita's edge and personal style. She adds that every piece has connections to her music, her career and her life. Nice try Ms. Ora, but this collection is just way too much. You would need to wear each piece separately with something PLAIN. Together, you'd end up looking like an 80s head-sore.
Plus, her name isn't exactly of high stock value so I don't know anyone who would want her initials all over their clothing except for chavvy teenagers. Here, she gives fans a sneak peek look at her designs.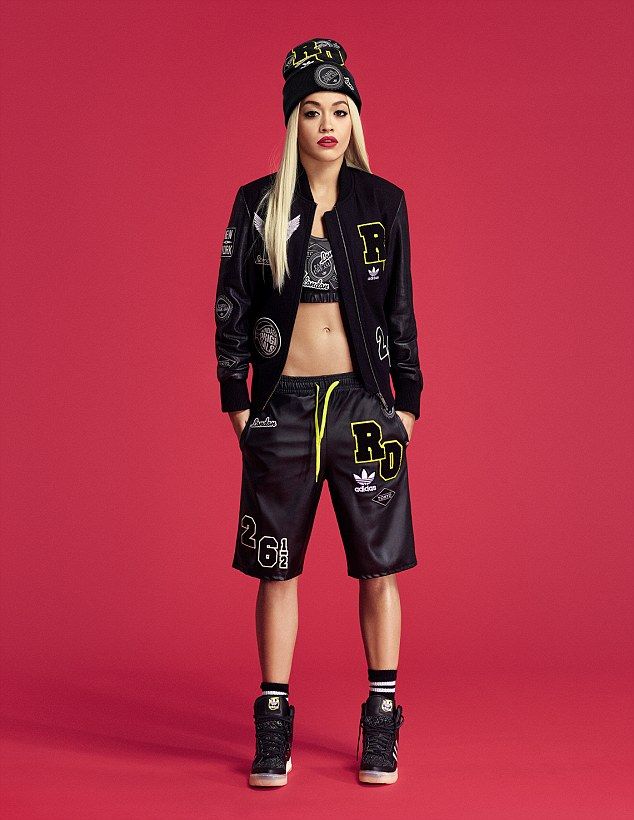 Thoughts?