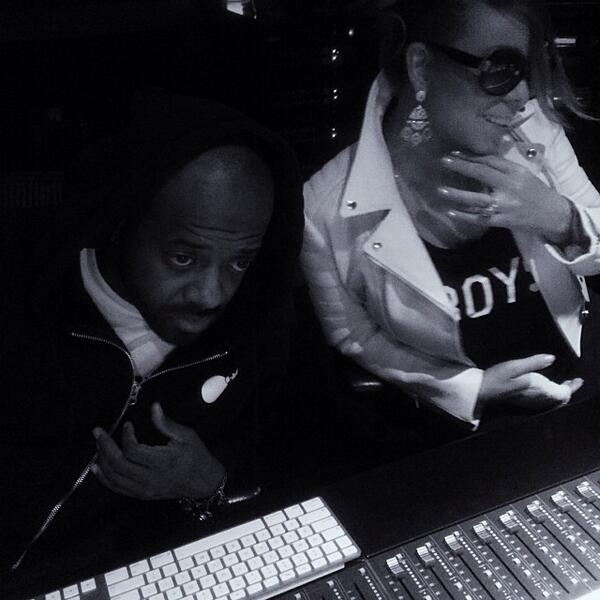 Mariah Carey gives lambs a teaser of her emotional new single 'The Art Of Letting Go', produced by Rodney Jerkins!
She delivers video footage on Facebook which shows the recording process of the song.
In the black and white clip, MC is working hard in the studio at 4am with JD, Jerkins, and a full orchestra. The track will make its debut on Facebook on November 11th, and hopefully, the album will follow later on in the year! Fingers crossed!
Watch a teaser below!
Thoughts?